You and your team are members of the Sasquatch Field Research Organization (SFRO). Your mission is to find the elusive creature. There have been numerous sightings in the Green Mountains of Vermont. You have set up camp in the Green Mountain National Forest in hopes of finding concrete evidence for yourselves. Will you be successful in proving sasquatch calls the green mountains home, or will you fail the mission?
Best for 2 - 8 players, all ages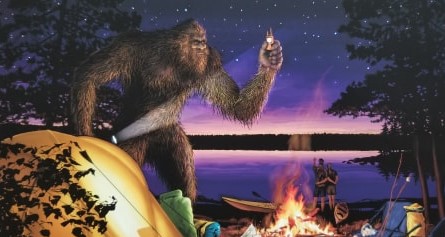 $28.00 per Adult
$14.00 for Children 11 -under
Plan to arrive 15 Minutes prior to your scheduled event!
Each participant must complete our waiver before playing.